A 27.5-inch Empire Chandelier in gold color is a perfect choice for those who crave grandeur and elegance in their home decor. This stunning fixture is ornately designed with intricate details and dazzling features that make it a statement piece in any room. The chandelier features a dazzling gold finish that accentuates its grandeur and adds a touch of sophistication to any setting. The Empire design creates a graceful silhouette, with cascading clear crystals that reflect beautifully around the room. The 27.5-inch Empire Chandelier can be used in a variety of different settings, from grand halls to elegant dining rooms. Its exquisite detailing and gold finish make it a perfect match for any luxurious interior. This magnificent fixture can be hung from the ceiling using the included chain and ceiling canopy, adding a touch of grandeur to any room. The fixture uses multiple candelabra bulbs that create a warm and inviting atmosphere, providing ample lighting for any space.This gold plated metal frame is the perfect addition to your empire chandelier. Made from high-quality metal and finished with a luxurious gold plating, this frame will add a touch of opulence to your chandelier. Its elegant and regal design will complement any decor style, making it a versatile choice for any space. Upgrade your chandelier with this exquisite gold plated metal frame and elevate the sophistication of your home.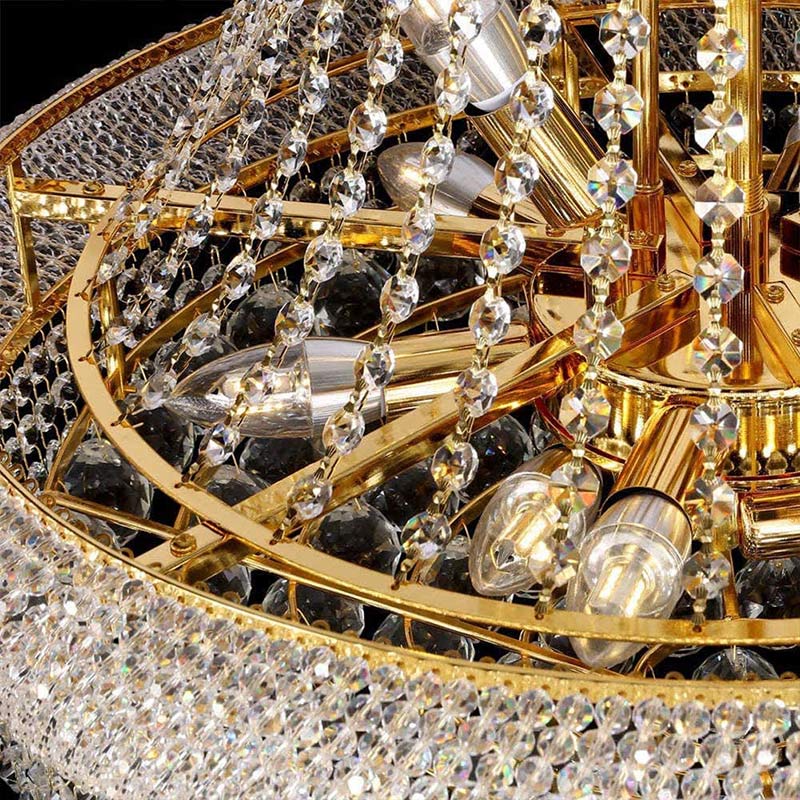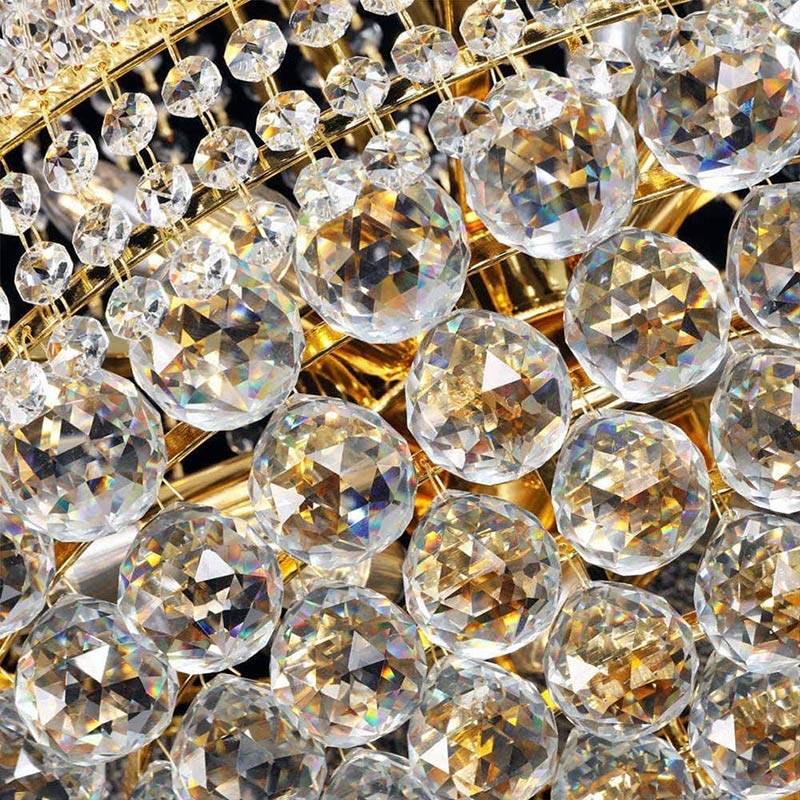 For a stunning addition to your empire chandelier, consider the crystal ball at the bottom. Expertly crafted from high-quality crystal, this ball catches and refracts the light, creating a dazzling display that is both beautiful and functional. The crystal ball adds a touch of opulence to your chandelier and elevates the overall aesthetic of your space. With its timeless design and exceptional craftsmanship, this crystal ball is the perfect accent for any empire chandelier, providing a luxurious and sophisticated touch to your home's decor. Add it to your chandelier and transform your space with its beauty and brilliance.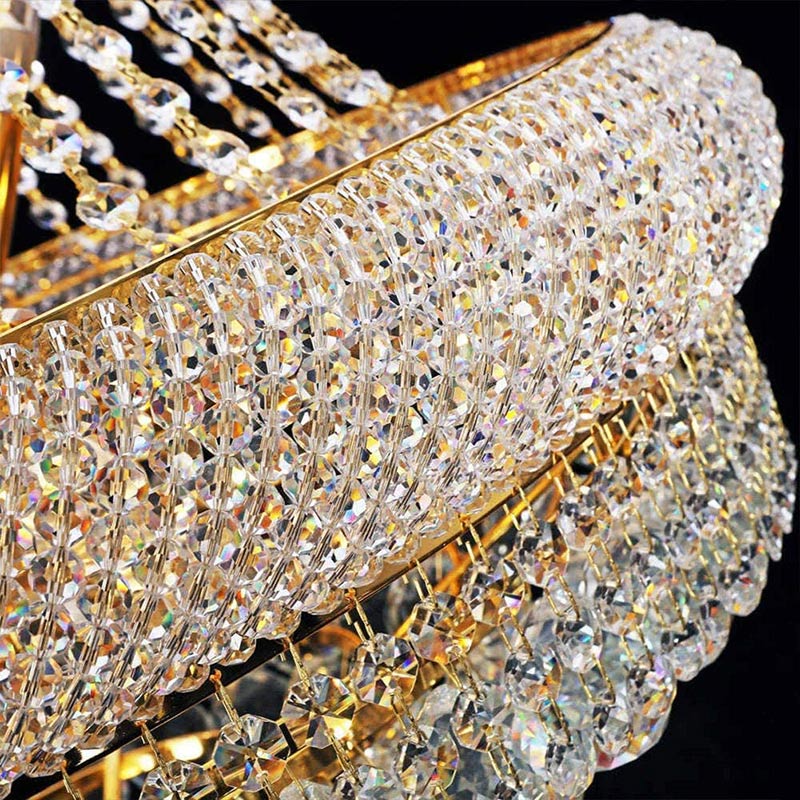 The small pineapple beads add a unique and beautiful touch to the small empire crystal chandelier. Their striking design reflects the shape of the fruit, adding a special element to the overall appearance of the chandelier. The combination of these special beads and the intricate design of the crystal chandelier creates a stunning and unique piece that is sure to impress.