Quartz Crystal Chandeliers
Wholesale Quartz Crystal Chandeliers: Sparkling Elegance for any Space
Introducing the Quartz Crystal Chandelier from our company, the perfect statement piece for any interior space. Featuring authentic quartz crystals delicately suspended from a sturdy metal frame, this chandelier exudes luxury and elegance.

The crystals refract light beautifully, casting sparkling patterns across the room. Each crystal is carefully hand-cut and polished to ensure maximum shine and clarity. The high-quality materials used in the construction of this chandelier ensure that it will remain a stunning centerpiece for years to come.

Installation is a breeze with the included mounting hardware and easy-to-follow instructions. Whether you are looking to add a touch of glamour to your dining room, or want to make a statement in your foyer, this Quartz Crystal Chandelier is the perfect choice. Don't settle for less, choose our company for the ultimate in luxury lighting solutions.
Showsun Lighting Co., Ltd.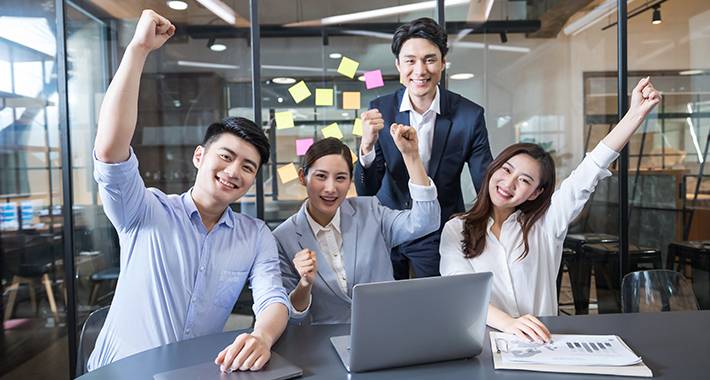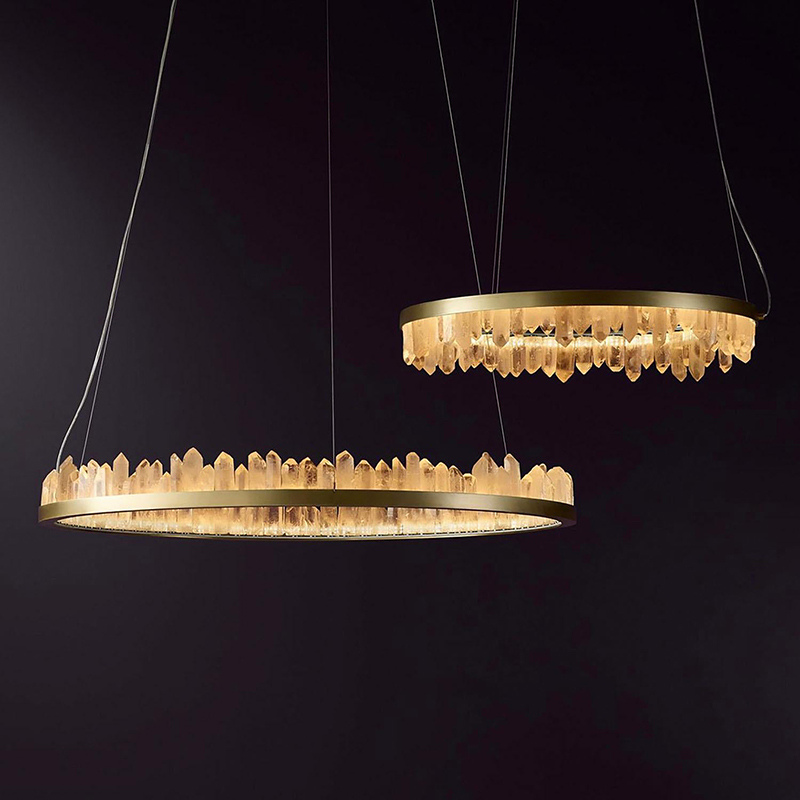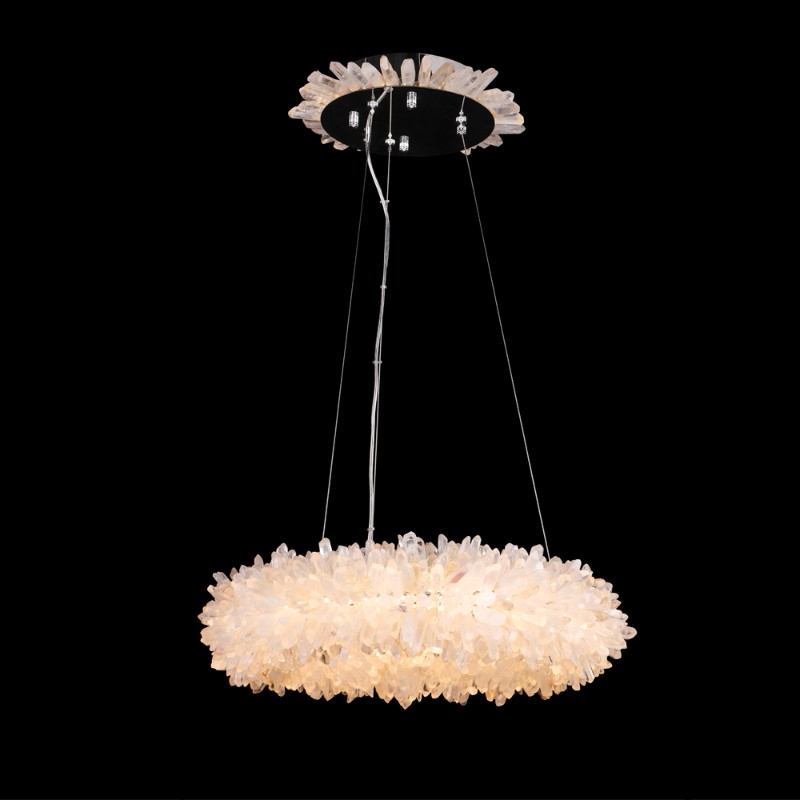 Wholesale Quartz Crystal Chandeliers: Stunning Lighting for Any Space
Reviews
Related Videos
Introducing our exquisite line of Quartz Crystal Chandeliers, perfect to add glamour and sophistication to any space. Made with high-quality materials, our chandeliers boast a unique and breathtaking design that is sure to impress. Each piece is carefully crafted to resemble an elegant masterpiece, with its beautiful Quartz crystals catching and reflecting light in the most enchanting way. Our Quartz Crystal Chandeliers are perfect for any home or commercial space, adding that extra touch of brilliance that will leave your guests in awe. With its easy installation and maintenance, our chandeliers offer a hassle-free way to bring a luxurious sparkle into any room. Available in a range of styles and sizes, our Quartz Crystal Chandeliers can be customized to fit your specific needs. Choose from an array of shapes and colors to create the perfect ambiance and atmosphere that suits your taste. Our commitment to quality and customer satisfaction means that each Quartz Crystal Chandelier comes with a warranty, ensuring that you have a long-lasting, premium product. So, whether you're looking to add grandeur to your living space or create a statement piece in your commercial venue, our Quartz Crystal Chandeliers will deliver on all fronts. Add a touch of elegance and sophistication to your space today with our stunning Quartz Crystal Chandeliers.
If you are looking to add a touch of elegance and luxury to your home, then quartz crystal chandeliers are the perfect addition! The natural sparkle and shine of the crystal reflects light beautifully, creating a stunning and romantic atmosphere. The chandeliers come in a variety of styles and sizes, from classic to contemporary, ensuring that there is the perfect chandelier for any room in your home. The crystals are easy to clean and maintain, ensuring years of beauty and enjoyment out of your investment. Indulge in the opulence of a quartz crystal chandelier and transform your home into a place of undeniable sophistication.
I recently purchased a Quartz Crystal Chandelier and I must say, it has exceeded my expectations. The crystal detailing is simply stunning, adding a touch of elegance and sophistication to my dining room. The light reflects beautifully, creating a warm and inviting ambiance that is perfect for entertaining. The quality of the chandelier is exceptional and it was easy to install. I have received numerous compliments on it and it has quickly become the focal point of my home. I highly recommend this chandelier to anyone looking for an upgrade to their lighting decor.
Contact us
Please feel free to give your inquiry in the form below We will reply you in 24 hours